Electrical Inspections, Testing & Services
At Dependable, we provide a range of electrical inspections, testing and services from one-off repairs to regularly scheduled inspections and tests.
A comprehensive range of electrical services...
Our dedicated, flexible approach to work means we'll always be ready to help when it comes to resolving your electrical problems, or undertaking scheduled electrical testing.
By choosing Dependable, you're trusting a team of professionals who are compliant in electrical testing, inspection, and maintenance. We provide a complete solution for all your electrical needs, so you don't have to worry about hiring multiple contractors to undertake different work across your buildings or sites. As we always say, no problem is too big or too small, so get in touch today and we'd be happy to help.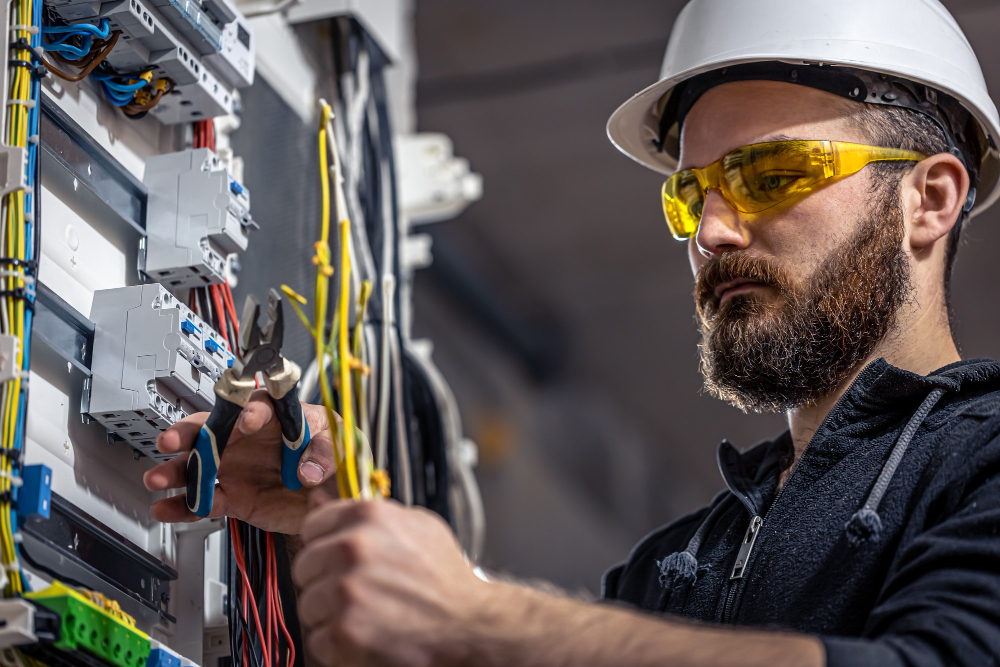 ...so your property is compliant, safe and operating as it should.
Our electrical services include:
Electrical testing & inspection
Fixed electrical testing
Heating, ventilation & air conditioning
Emergency light inspection
Light protection testing
Fire alarm installation & maintenance
Fire extinguisher installation & maintenance
Fixed wire testing (EICR)
Emissions testing
Portable appliance testing (PAT)
At Dependable, we can provide you with a specialised electrical contractors to ensure your property is compliant and operating within safety regulations. Contact us today to arrange your next inspection or test, or to undertake your latest installation or project.
Our clients think we're Dependable
Positive: Professionalism, Quality, Responsiveness
Does exactly what it says on the tin! Totally Dependable.
Always the quickest response times, and can always be relied upon.
Great service from start to finish, reasonably priced. Would highly recommend.
Dependable are a reliable contractor who will always try and help in any way they can.
Really helpful team, they've particularly been great during lockdown working throughout, wearing appropriate PPE and very considerate to clients – especially the vulnerable and elderly.
Why Choose Us For Your Electrical Testing and Inspections