Get to know us & what we do!
We offer a wide range of property services meaning your property will be well looked after for years to come.
You don't need to look any further for anyone else who can deliver a better service than us. Whether it be residential or commercial property you will be in safe hands.

Dependable Ltd are a one stop shop for lettings, management and maintenance. We have a team of maintenance experts specialising in their own particular skills, from cleaning gardening, to securing properties, electrical and gas works, and major refurbishments.

We also have a team of experts who carry out inspections, inventories, check ins and outs of properties.

We largely work along the M4 corridor from Wales to London, but have moved further afield to satisfy our clients' needs and wants.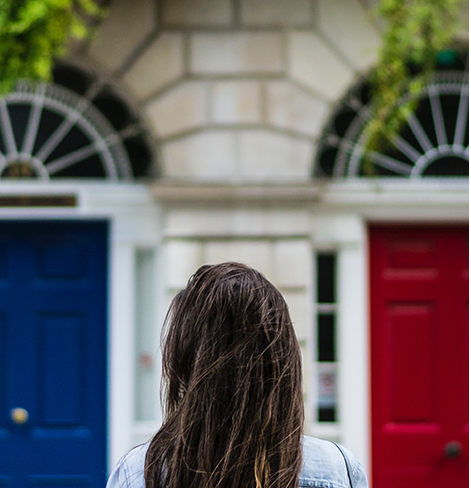 A conversation with Dependable director Ben Head
Security Systems to Better Protect Your Property
Dependable Limited are looking for a Groundskeeper
Dependable Limited are looking for a Full Time Groundskeeper to look after various estates across Wiltshire for our clients.
Are Your Block of Flats Really as Safe as You Think They Are?
Are you responsible for running a block of flats, either as a landlord or as part of a management company?
Fire Safety Regulations for Landlords
The damage a fire can cause both financially and to human life can be devastating.
Guide to Investing in Property
Are you thinking about investing in property? Many people will be thinking about investing in property as an extra income on top of their regular job.
Claire Morgan – Chappell And Mathews
"I have worked alongside Ben and his team now for over 6 months and I can not recommend him highly enough. Nothing is ever too much trouble or a problem. He is always on hand to help and advise in any way he can with his extensive knowledge and his fantastic attitude towards his work and clients. A big thank you to Ben and his team for all your hard work and help!"
Jodie Fraser – Fraser Allen Estate Management
"Dependable have been contracted for various works at the blocks of flats that we manage, including cleaning, gardening, decorating and general repairs. We have always been impressed at their professionalism, quick response and understanding of the clients needs. Their work is always carried out with care and to a high standard."
Paul Connolly – Basilica Construction
"We have been dealing with Ben & his Team at Dependable for around 3 years now. I have to say its been a pleasure to work alongside a trustworthy, conscientious & hard working outfit. They are on the ball, polite and very responsive to their clients needs. I cant give enough praise to these guys and hope to continue our working relationship for many years to come."
Kelly Hyett – F1rst Move Limited
"I have been working with Dependable Ltd for many years now and their work is always top class. They are always very professional to work with and they always ensure that the work is carried out with the upmost care and detail."