As the cold weather creeps in, snow and ice are two hazards businesses need to be aware of during the winter months. Car parks can quickly become dangerous if no action is taken so it's important you know how to prepare.
Do you know what to do when snow and ice appear on the outdoor areas of your business? Do you understand your responsibilities and why you need to act in the event of snow and ice? We're going to tell you everything you need to know about gritting your car park during the winter months and how to keep everyone safe!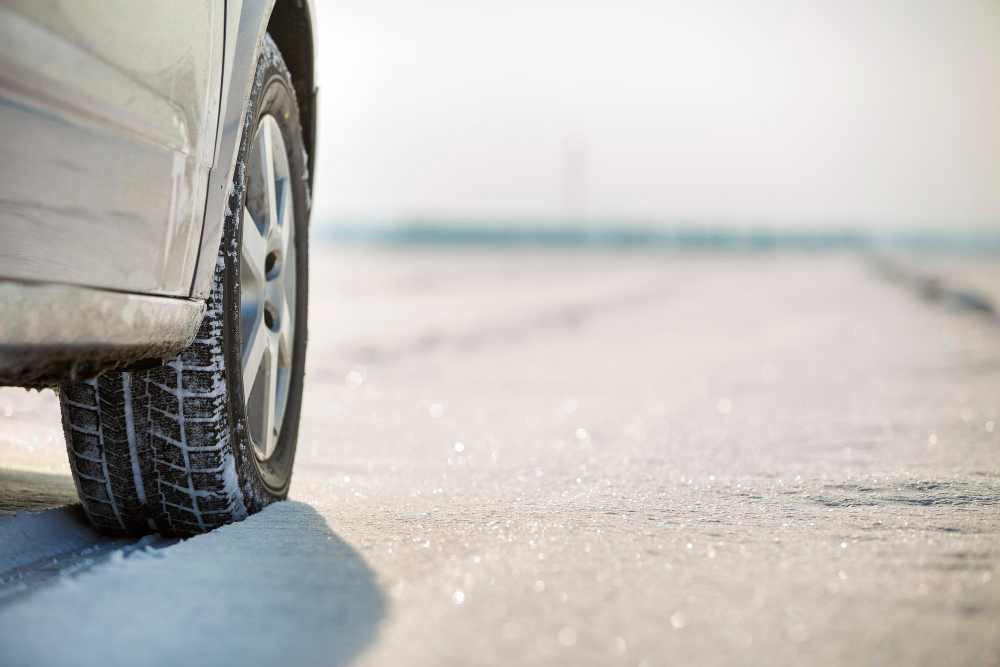 Why do I need to grit my car park?
Business owners are at risk of potential injuries and even lawsuits if they don't make sure their premises are as safe as possible; this includes your car park. Snow and ice if left untreated can become a hazard for your customers and employees to walk and drive across, so failing to act can lead to dangerous repercussions.
Under the Health and Safety at Work Act 1974, employers must ensure the health and safety of all employees and anyone who may be affected by their work. Over 40% of injury reports from the UK workforce are related to slipping, tripping or falling and we have seen a significant rise in litigation with ice-related injuries in recent years.
Who is responsible for the safety of people using a private car park?
The responsibility for the safety of a private car park falls to the car park owners, and it is them who will be liable to anything that happens in this space (unlike public car parks which are usually gritted by local boroughs and district councils).
This is why it's so crucial to take necessary precautions to protect employees and customers who use your car park. If your car park adjoins other communal areas, service roads, or is part of a larger business park, we advise you to check where the responsibility falls; if it's not on you, check what their plans are to combat the winter weather and keep people safe.
How do I grit my car park?
Gritting a large outdoor space like a car park can be a daunting and dangerous task, if not done correctly. Grit or salt must be spread on all areas deemed to be a hazard to ensure proper coverage, prevent injuries and protect employees and customers.
Gritting is the most common solution to icy car parks as it is reasonably cheap and easy to apply. Salt is more effective for grip on slippery surfaces and will protect the ground from freezing further, but needs to be applied before ice and snow appear (usually the night before) so monitoring weather conditions is important during colder months.
To improve the safety of the car park it is advised to carry out the following steps;
Perform a risk assessment to see what areas will be prone to slippery ice and snow and which are used most by vehicles, employees and visitors. Not sure how to do this? Speak to us about risk assessments for snow and ice.
Monitor temperatures and weather forecasts and use grit or salt to ensure the safety of those using your car park.
Consider using signs to direct people to safer pathways when ice has made routes unusable.
At Dependable, we provide gritting services to keep large and small sites open for business during winter months. We have the required equipment and trained members of staff to properly grit your car park and protect you and your team during the cold months. Speak to us today about car park gritting and preparing your outside spaces for the colder months.